The Court Services Branch of the Thunder Bay Police Service plays an important role and acts as the conduit between the police service and the courts.
The Court Services Branch is responsible for ensuring that the completed investigations by members of the operational branches are processed and submitted to the Courts in a timely fashion.  This makes certain that the justice system, as it pertains to the role of the police, is as efficient as possible.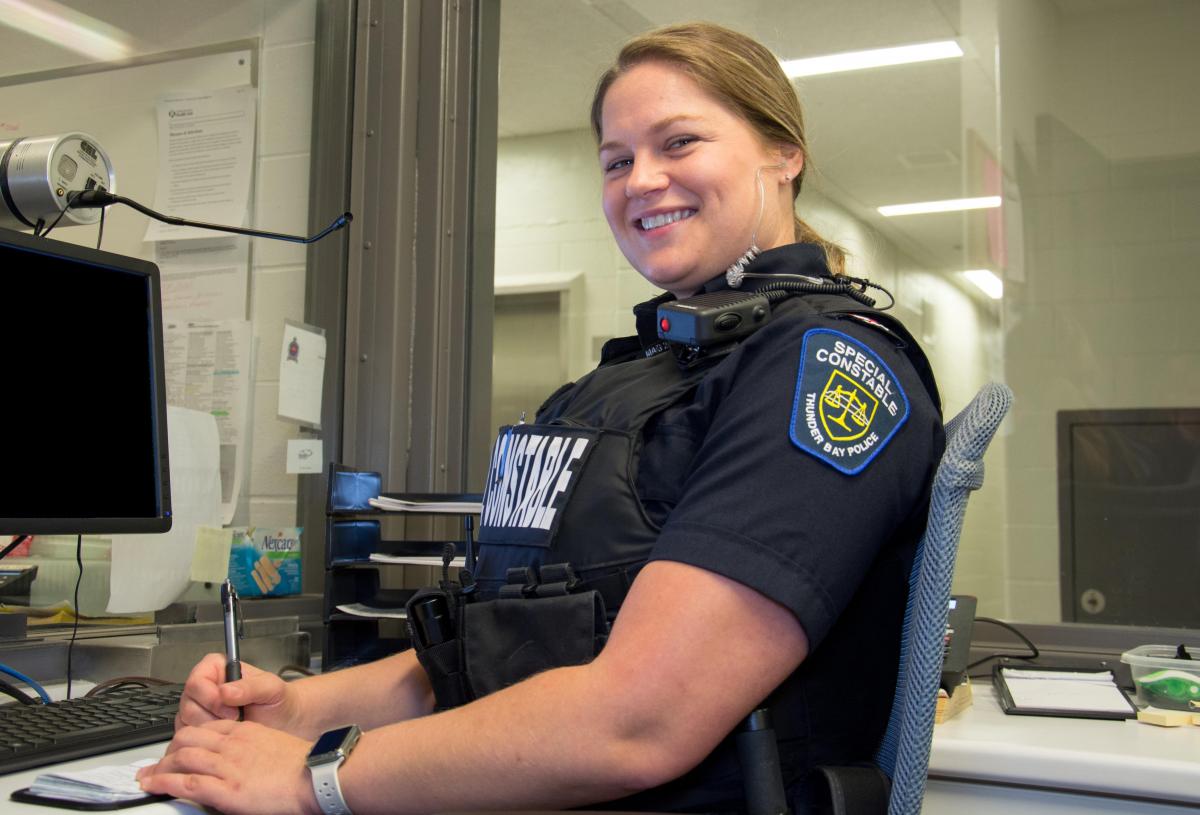 The Case Management members of the police service work in tandem with the Office of the Crown Attorney which provides for an integrated approach at managing court files.
The largest aspect of the Court Services Branch is the 
Prisoner Management Unit which is responsible for prisoner transportation both to and from the various custodial institutions to the two levels of court in Thunder Bay.   In 2011, the unit transported 4893 prisoners to the Ontario Court of Justice and 111 prisoners to the Superior Court of Justice.
In the winter of 2014, a very significant change occurred for the Court Services Branch with the completion of the Thunder Bay Consolidated Courthouse. This building consolidates all court building and services in Thunder Bay including all criminal, civil and family matters. The consolidated courthouse saw all of the Thunder Bay Police members assigned to Court Services moved out of police headquarters and the Crown Attorney offices. They now work directly out of the new courthouse. The consolidation makes for a more efficient court system as all justice partners are now located under one roof.