The Thunder Bay Police Traffic Unit is comprised of a Sergeant and six Constables. An additional Constable over-sees the daily operation of the Self Reporting Collision Center that is situated in the Balmoral St. police station.
The Traffic Unit is tasked with the investigation of serious or life ending collisions, intelligence based strategic traffic enforcement, the training of other officers in traffic related matters, and the educational efforts in the community pertaining to safe driving.
All of the constables assigned to Traffic duties receive enhanced or advanced training in the science of collision reconstruction, and some are further trained to conduct forensic mechanical inspections of vehicles.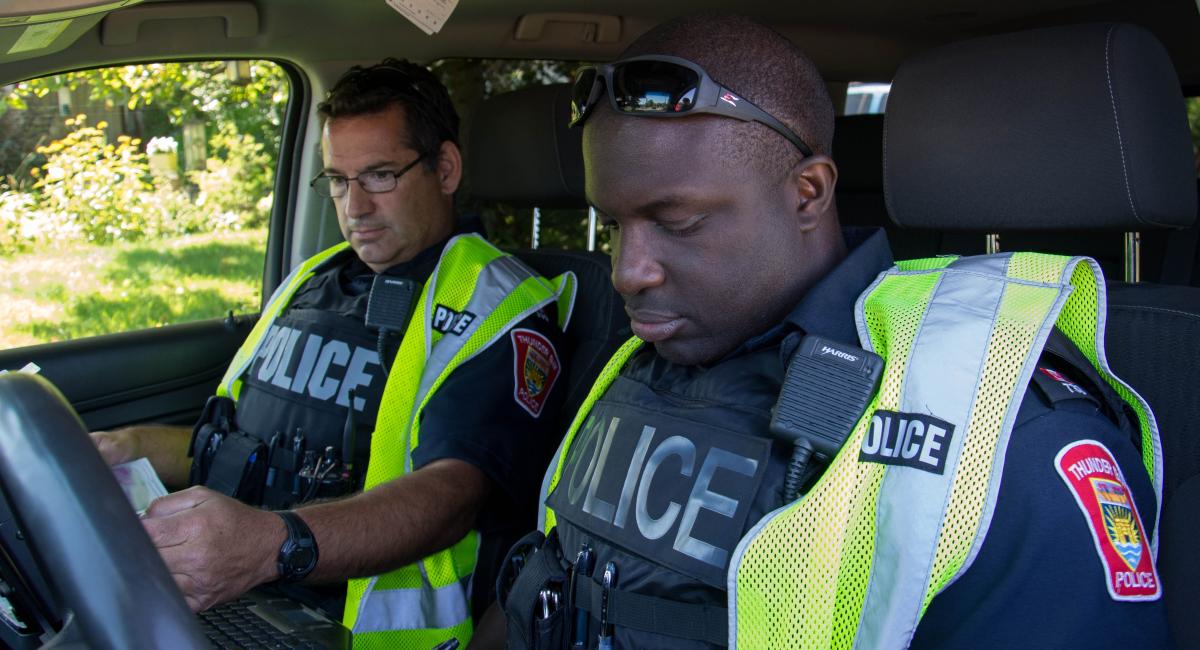 The Traffic unit is both reactive and proactive in the enforcement of traffic law. Proactive crime prevention is seen in programs such as Reduce Impaired Driving Everywhere (R.I.D.E) and focused topical enforcement such as speeding, stop sign violation and cell phone use while driving.
The Thunder Bay Police Traffic Unit utilizes some of the most current technology available in the investigative and enforcement process.